PINE VALLEY
BAPTIST CHURCH
Sunday School: 9:15am, all ages
Morning: 10:30am
Evening: 6:00 pm
Wednesday Night Supper - 5:30pm
Awana Clubs - 6:15pm
Youth Illuminate - 6:30pm
Adult Bible Study - 6:30pm
Adult Choir Rehearsal - 6:30pm
Upcoming
Events
Check out what's happening here at Pine Valley Baptist and stay up to date on upcoming events. We have lots of exciting things planned and we would love for you to be a part of it!
For the next few months, the NC Baptists on Mission mobile feeding station will be located here at Pine Valley Baptist. Six days a week, volunteers are needed to prepare meals for the relief workers who are currently helping rebuild the homes of those displaced by Hurricane Florence. Breakfast preparation begins at 5:00am Monday through Saturday and dinner is prepared from 3:00-5pm, with bagged lunches being assembled ahead of time. Please call the church office if you would like to sign sign up for a time, although you do not need to sign up to volunteer! Any amount of help is greatly appreciated.
SERMON
VIDEOS
If you missed a Sunday or if you're interested in visiting us, check out our latest sermon videos to get caught up on what God has placed on Pastor Bryan's heart.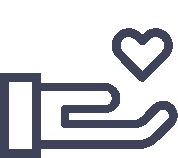 "Whoever is generous to the poor lends to the Lord, and He will repay him for his deed."
Subscribe below to recieve a monthly newsletter and stay up to date on what is happening here at Pine Valley Baptist.